Kudos to Paulina Chavira, an editor in the New York Times en español, who is leading the campaign to accent the names of Latino athletes in sports jerseys so that – if they need an accent – they are correctly spelled.
See here.
And remember, if it needs an accent… #ponleacento.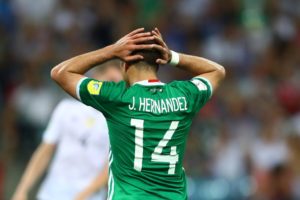 Felicitaciones a Paulina Chavira, editora del New York Times en español. Ella ha empezado una campaña para que las camisetas de los deportistas lleven sus nombres sin faltas de ortografía. Es decir, con acento, si lo necesitan. 
Recuerden, si la palabra necesita acento … #ponleacento